Creative Cocktailz,
with a Twist!
Locally Made × Crafted with Love
Creative Cocktailz, with a Twist!
Drinkz By Design, LLC is a full service Bartending Company serving the entire Carolina Region and surrounding states. Licensed and fully insured, we provide the highest level of customer satisfaction at competitive rates. Our professionally trained and experienced bartenders specialize in providing exceptional cocktails and beverage service for weddings, engagement parties, birthday parties, corporate events, and a wide range of events or gatherings. We can provide all-inclusive services for either a*hosted or a **no-host bar.
Drinkz by Design provides adequate staffing at our events to ensure cocktails served are exceptional with minimal wait time at the bar. Dependent upon the number of guests attending your event, additional bartenders, bar-backs, and cocktail servers may be recommended. Our rates are pre-negotiated prior to the start of the event, based upon the number of guests, location, duration and services provided. Drinkz By Design utilizes multiple styles of portable bar setups, we also offer additional services including: ice service, cocktail waiter/waitresses, party rentals (glassware, tables, chairs, tents), and event insurance with liquor liability coverage. Drinkz By Design can provide consultation prior to your event, at no additional charge, during the consultation we can provide drink selection ideas to compliment your event, create a customized drink menu, and discuss all cocktail garnishes.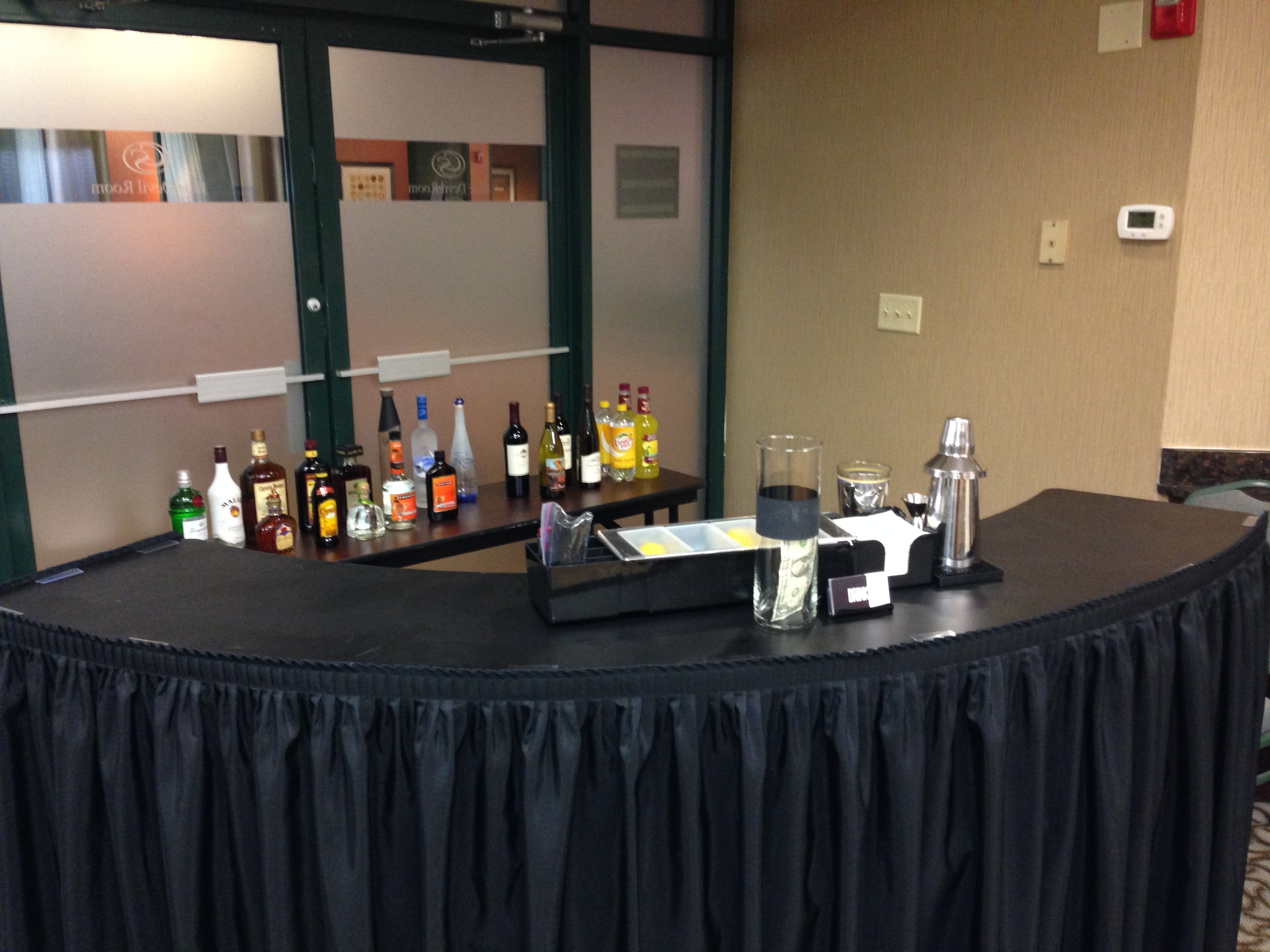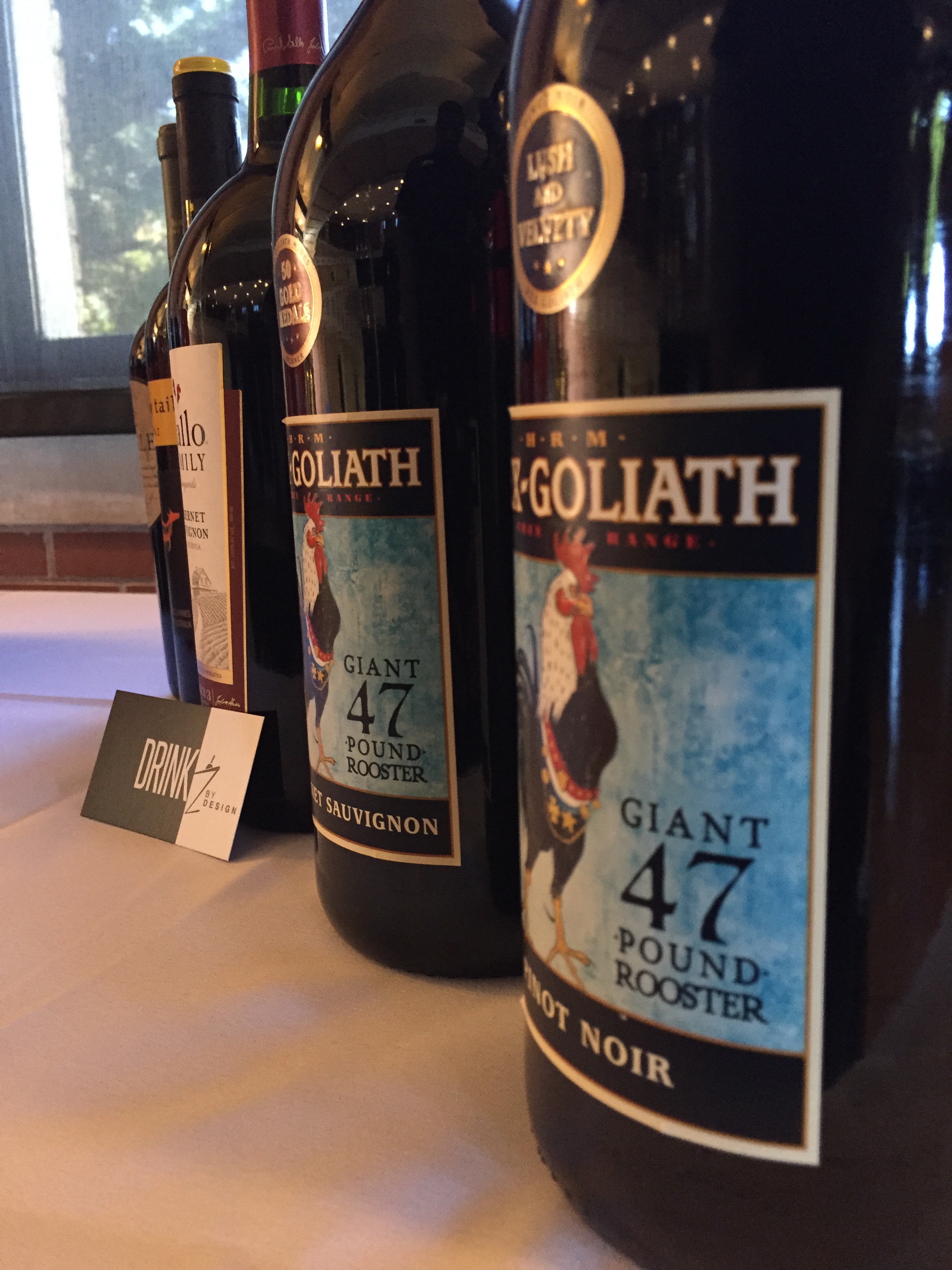 Be a guest at your own event! Relax and enjoy the benefit of having our professional mixologists service your guests. Our highly trained and experienced staff are extremely personable and dedicated to making your event enjoyable. Based upon industry standards, for maximum efficiency we recommend staffing 1 bartender for every 50-75 guests.
Affordable Rates
Our competitive and comprehensive services include:
• $2M General Liability and Liquor Liability Insurance Coverage
• Uniformed TiPs Certified Bartender(s)
• Bar Area Set Up & Clean Up
• Basic Bar Supplies and Tools (shaker tins, wine key, bottle openers, etc.)
• Complimentary Beverage Consultation (estimate of how much to purchase)
• Flexible Service Hours
• Note: Hourly rate is applicable per bartender and does not include gratuity. Prices are subject to change for events less than 2 hours and/or events outside of our service area.
The only things you will need to provide are the alcohol/mixers, fruit garnishes, cups and the ice!! We will do the rest. Our staff will arrive 1 hour prior to the scheduled start time to set up the bar area and will clean up the bar area at the end of the event. The standard bartender uniform is black pants and black shirt. Bartender uniforms may be customized for your event with advance notice.
Bar Setup
The bartender will bring all of the basic bar tools to serve your guests including shaker tins, bottle openers, knife, cutting board and even ice coolers to chill the beer, white wine and serve for mixed drinks.
During the 1 hour set up, the bartender is working extremely hard to prep the bar area for maximum service efficiency. They will chill all drinks, cut fruit, set up the station all prior to the arrival of your guests.
Client Provides
You are responsible for providing all items that will be consumed by your guests unless otherwise discussed. This includes the alcohol, mixers, ice and any fruit garnishes that you wish to serve with your beverages. You will also need to provide the cups/glassware. If you are purchasing kegs of beer, you must have the taps for the keg. If needed, we do have a portable bar or table set up for rent to create the perfect bar area for your event!
How much alcohol do I buy?
This is the #1 question asked by our clients, Drinkz by Design will take care of this for you! Upon booking our services, we will provide you with a comprehensive beverage consultation where we help you define your beverage menu and prepare a shopping list of everything that you need to purchase.
Additional Services
Cocktail Servers

Blended Drinks

Ice service

Party rentals (glassware, tables, chairs, tents)
If there is something you need that isn't listed just ask. Please note that the prices are subject to change for any services requested on major holidays including Memorial Day, 4th of July, Labor Day, Thanksgiving, Christmas and New Years Eve or for events outside of our service area. Deposits are required to hold your date, so don't wait...Reserve your event today!
We accept the following major credit cards (Visa, MasterCard, Discover & AMEX)
Mailing Address
PO Box 84
Carrboro, NC 27510
Phone
919.960.1997